Get a quote Medevent Private Ambulance Service provides a comprehensive transport service throughout the UK, transferring patients to hospitals, nursing homes and private centres and addresses. We pride ourselves on our professionalism, reliability and the high level of competency of our trained staff.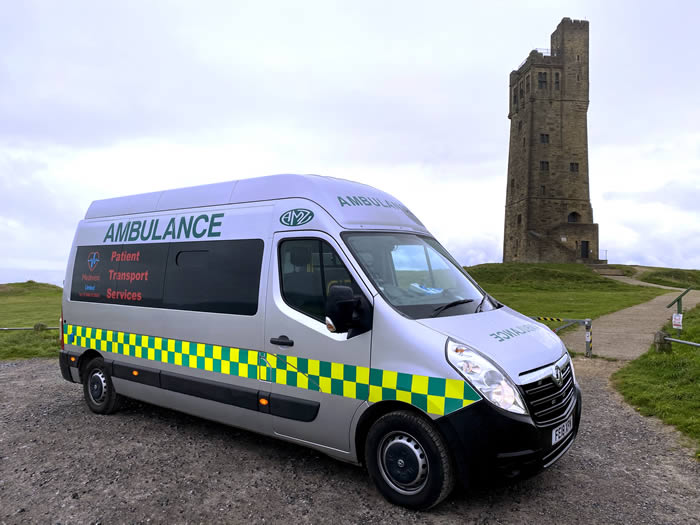 Our aim is to provide the best possible service to our customers, with patient care and welfare our number one priority. Bookings with special requirements can be taken at short notice. We transport patients for a range of NHS Trusts, private hospitals, nursing homes and private individuals that rely on Medevent to deliver a quality service.
Whatever your needs, we are available 24 hours a day, 365 days a year, to help assess your needs and provide solutions with the minimum of fuss and delay.
As experienced providers of ambulance services we fully understand the worries and fears that patients and their relatives can experience as a result of injury or illness, particularly when they are far from home. Our trained and professional staff will alleviate your concerns and ensure that patients and companions arrive at their destination as soon, and as safely, as possible.
Please give us a ring on 01484 819 004 or drop us a line on our contact form for further information or to make a booking.
Private ambulance services for individuals and families
Visits to your family
Shopping trips
Appointments
Trips out, weddings, family gatherings
We can provide 24/7/365 cover and are able to accomodate trips and holidays at home and overseas
Staff can be uniformed or dressed appropriately for the occasion.
Plain wheelchair accessible vehicles available
Get a quote